Make Your Career
With Softloom!
Make Your Career
With Softloom!
At SoftLoom IT Training, we offer the best IT Internship Training Kochi. Our program is designed to provide hands-on experience and practical skills to help you jumpstart your career in the IT industry. Our training programs are carefully crafted to bridge the gap between theoretical knowledge and real-world applications, equipping you with the essential skills to succeed in today's competitive job market.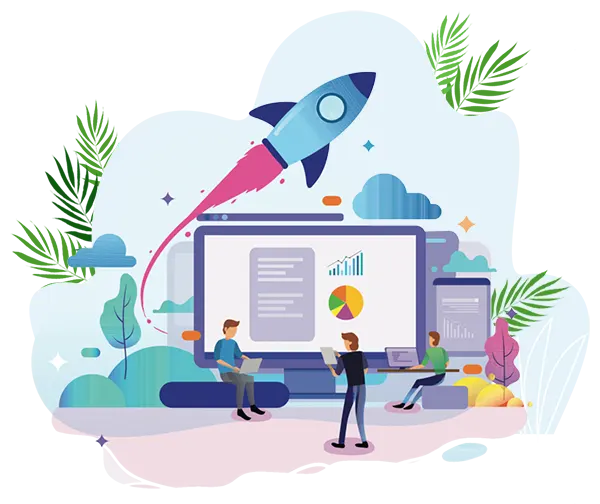 Softloom, one of the leading IT internship training Kochi. We offer a variety of online and offline Internship programs. High-quality training is what we provide. If IT field is your cup of tea, Softloom presents a fantastic opportunity.
Why Choose SoftLoom IT Training?
Industry-Experienced Trainers: Our training programs are led by industry professionals with broad experience in their respective domains. They bring their practical knowledge and insights into the classroom, ensuring that you receive top-quality training.
Real-World Projects: We believe in learning by doing. Throughout the internship training program, you will work on real-world projects that simulate the challenges and demands of the industry. This hands-on experience will enhance your problem-solving skills and give you a competitive edge.
Personalized Attention: We maintain small class sizes to ensure personalized attention to each student. Our trainers are readily available to clarify doubts, provide guidance, and support your learning journey. This makes us the best IT internship training Kochi.
Industry-Relevant Curriculum: Our training programs are designed to align with the current industry trends and requirements. We regularly update our curriculum to ensure that you learn the most in-demand skills and technologies.
Internship Opportunities: As part of our training programs, we provide internship opportunities with leading companies in Kochi's IT industry. These internships give you a chance to apply your skills in a experienced setting and gain valuable work experience in the local IT companies.
Supportive Learning Environment: We foster a supportive learning environment where you can freely interact with trainers and fellow students. We encourage collaboration and provide a platform for networking and building professional connections.
Candidates will have the opportunity to participate in live projects as part of a professional development team, during the last month of training. This industrial exposure and practical know-how helps each Softloom trained candidate to easily secure a job in leading companies
SoftLoom is the all-in-one solution for all the diverse IT services. Our constant endeavors and the dedication to our customers has made SoftLoom the most preferred choice of the industry leaders and business managers. Thanks to our team that's vibrant and always on the lookout for new ideas, it is our forte to consistently able to add value to whatever we do.
At SoftLoom, the works we do and the efforts we take to implement challenging projects is what makes us content. Our team members are thoroughly involved in each and every stage of the process and we make use of the latest technology available to deliver our customers the best they can get.